Year
2020
Location
Canton, MA
Industry
Footwear
Category
E-commerce Website
Services
Website Design
Development
Support
Client
The Light Walk, Inc. is the industry leader in Orthopedic Shoes.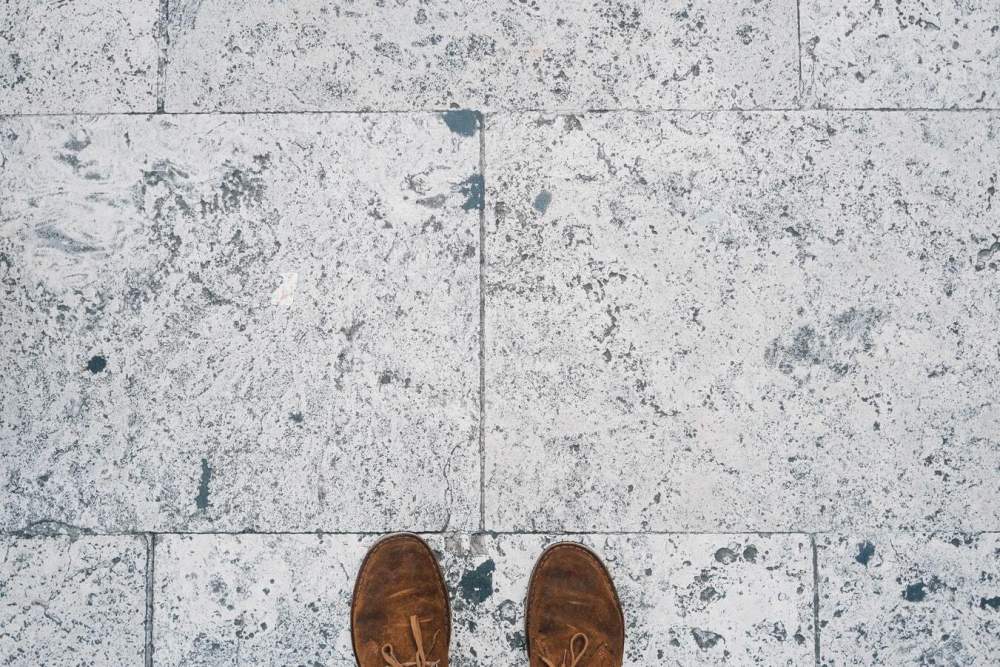 Challenge
The Light Walk wanted to elevate their online presense in order to drive traffic and conversions.
Objectives
- Fully responsive Website
- Optimize Website for Faster Page Speed Load
- Integrate Multi Channel Marketplace
- Integrate Automated Review System
- Integrate Elastic search
- Unique presentation of the products & Quick Cart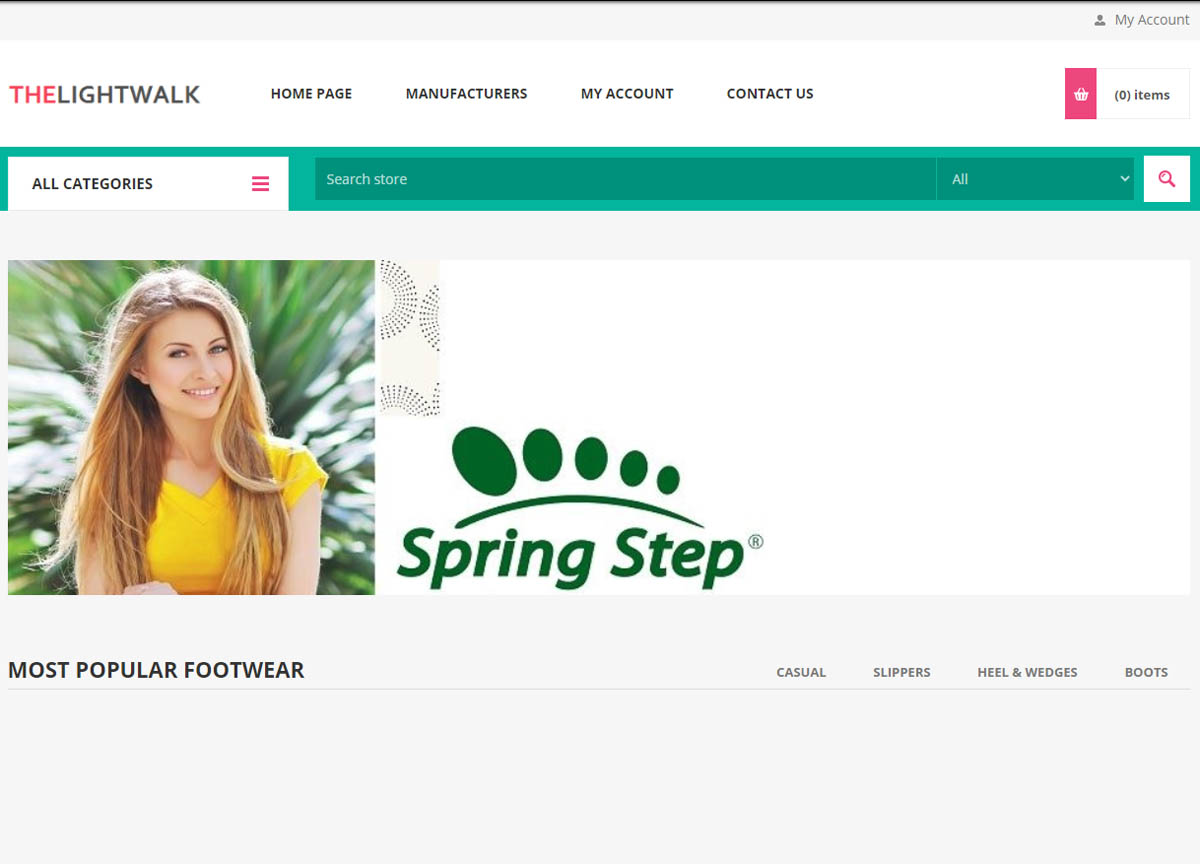 Solution
Create simple , fast and easy to navigate website. Integrate 3rd Party solutions to automate tasks and spread online brand awareness. Emphasis was also put on the content and SEO optimization in order to rank higher in search results.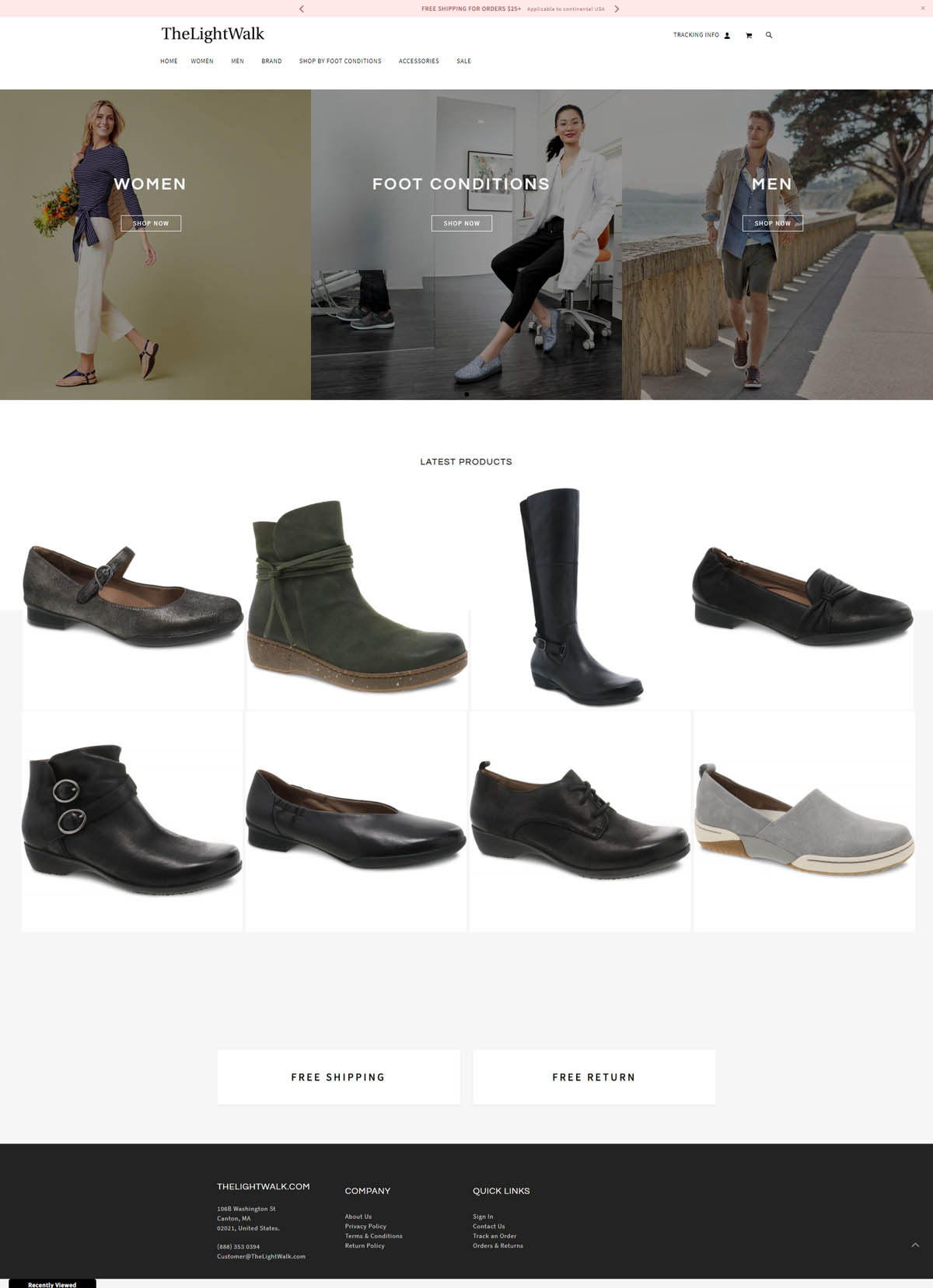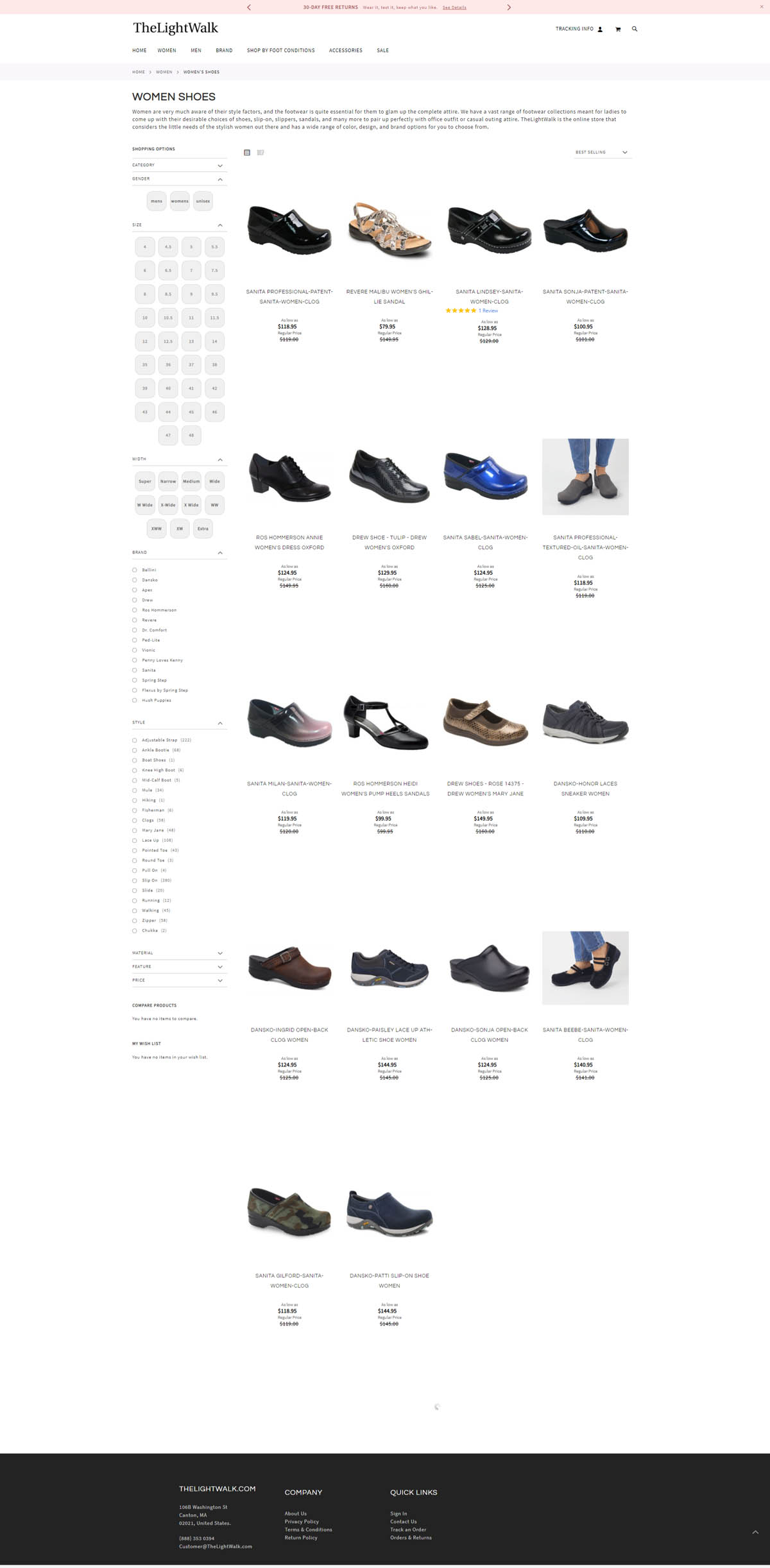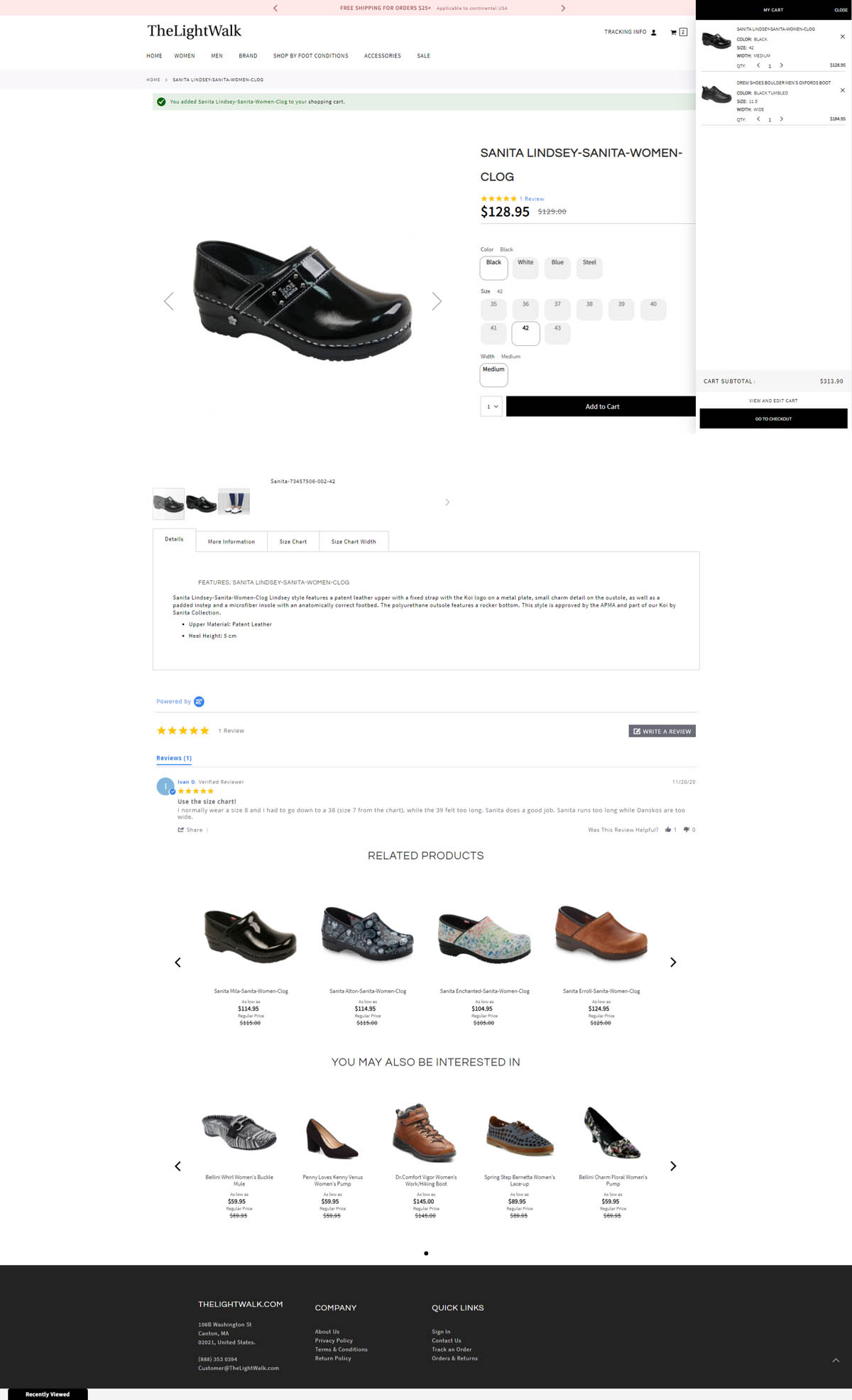 Impact
The combination of simple UI design, Elastic search and quick cart we have seen less cart abandoment, better user retantion and overall increase in user browse time and traffic. Opmitizing SEO, content and 3rd party integrations, TLW has increased their overall sales, expanded their brand awareness and increased their website traffic.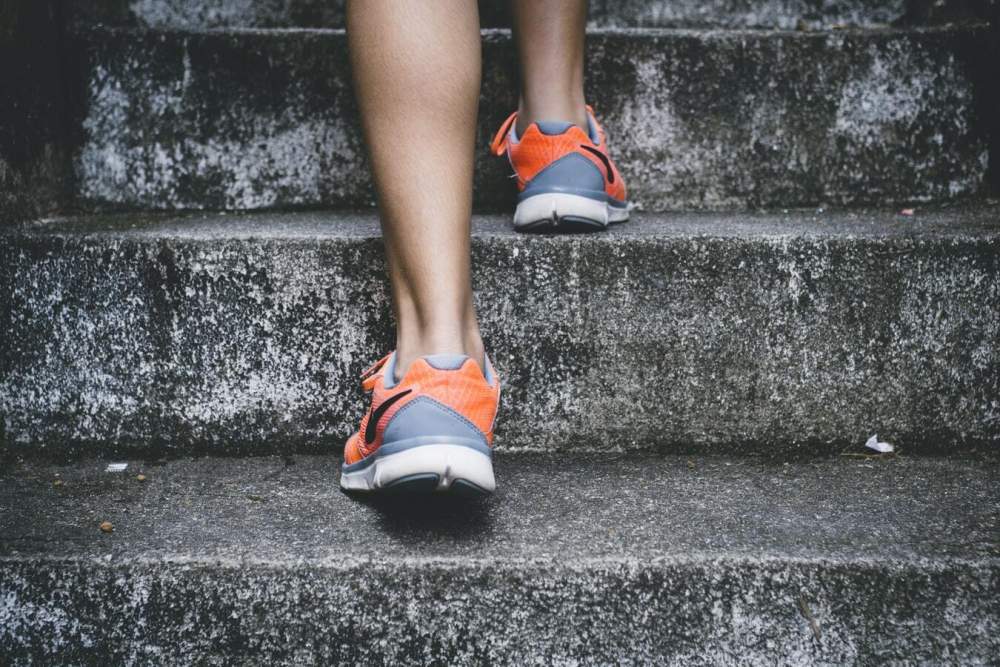 Results
During 6 month after launch
Increase in convertion rate
20%
Increase in user engagement.
30%
Home page load time
0.5 seconds faster
Mobile-friendly
Fully responsive
Third-Party Integrations
M2EPro, Yotpo, Elastic Search